Quality, Professional Auto Repair Come Standard at Nielsen Ford
At Nielsen Ford, we want to help you keep your vehicle on the road, and performing at its best at every turn. That of course is done through our service center serving Sussex, Lake Hopatcong, Vernon, Newton, and Sparta, NJ where drivers can experience quality repair and maintenance from our team of highly-trained staff who are here to look out for your ride, and keep you on the road as long as possible.
Our coverage of auto services is vast, as we're here to provide you with routine coverage, with maintenance like oil and filter changes, tire rotations, wheel alignments, brake pad replacement, windshield wiper replacement, headlight and taillight replacement, and more. We also can handle complex repairs with your engine, steering, electrical, and much more as we have access to the latest tools, technology, equipment and parts to get the job done.
SERVICE HOURS
Monday

7:30 AM - 6:00 PM

Tuesday

7:30 AM - 6:00 PM

Wednesday

7:30 AM - 6:00 PM

Thursday

7:30 AM - 6:00 PM

Friday

7:30 AM - 6:00 PM

Saturday

7:30 AM - 3:30 PM

Sunday

Closed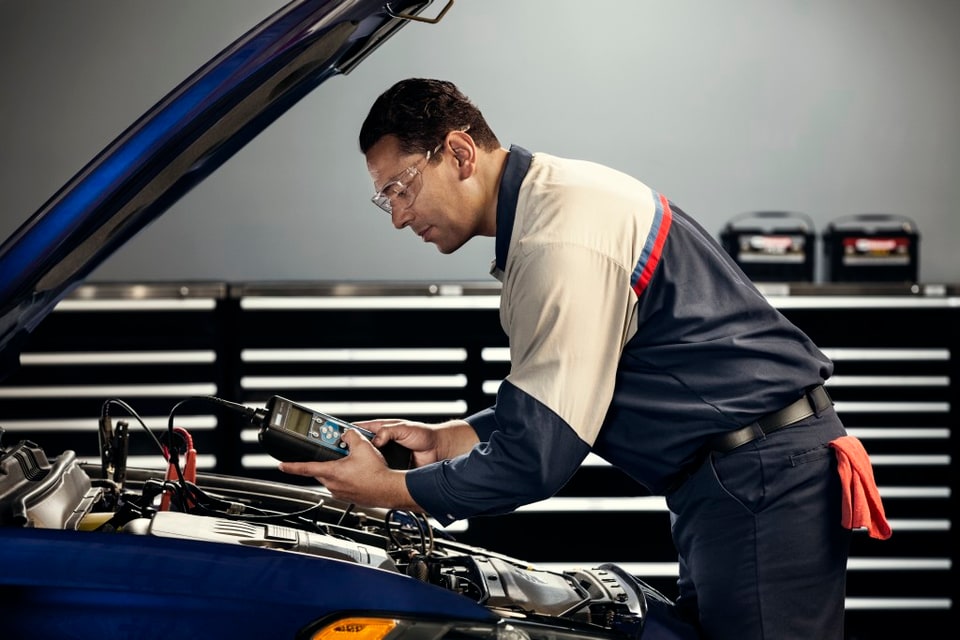 Whatever your vehicle needs, we're confident we can diagnose and fix the issue. With the backing of Ford's database and the aforementioned tools and equipment, bringing your vehicle to a dealership like ours over the local mechanic is certainly within your best interests, especially as your vehicle is under warranty. Along with that, people often want to know when they should bring their vehicle in for service, and how long after purchasing one should they get service. Our team is here to answer those questions as well!
Usually, it's all dependent on the vehicle. Generally we recommend after the first service appointment once you reach one year of ownership, or 10,000 miles. This is when we do a full checkup on it, and after that, we use 10,000-mile intervals to check on and repair different things as needed. When you purchase a new vehicle from us, you can find your service schedule information on the FordPass app, which is a nice and convenient tool.
Other maintenance we'll provide as directed, and you can always stop in or call us to ask when the best time to come in for services is, because that's what we're here for.
If you'd like to learn more our team would be happy to provide you with more details and answer any questions while setting up an appointment at our service center here at Nielsen Ford today.
Hours
Monday

7:30 AM - 6:00 PM

Tuesday

7:30 AM - 6:00 PM

Wednesday

7:30 AM - 6:00 PM

Thursday

7:30 AM - 6:00 PM

Friday

7:30 AM - 6:00 PM

Saturday

7:30 AM - 3:30 PM

Sunday

Closed