New Ford F-350 in Sussex, NJ
New Ford F-350
in Sussex, NJ
Bring Home the Ford F-350 in Sussex, NJ
The 2023 Ford F-350 is a full-size pickup truck available in several different configurations, including single- and dual-rear-wheel setups. It has a standard V8 engine with plenty of power for towing and hauling, and an optional turbocharged V6 engine is also available. The F-350 has a spacious and comfortable cabin, and it comes standard with various features, including a touchscreen infotainment system and Ford's Co-Pilot360 suite of driver assists. It has a solid reputation for reliability and safety, and it's a good choice if you're looking for a dependable and capable truck.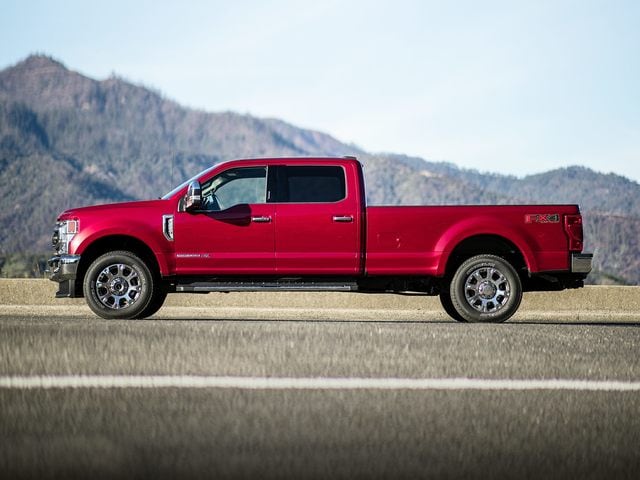 Trim Levels
The F-350 is a heavy-duty truck available in several trim levels near Vernon, NJ. The base trim is the XL, followed by the XLT, Lariat, King Ranch, and Platinum. The F-350 can be equipped with either a gas or diesel engine, and it can be had in either 2-wheel or 4-wheel drive.
The XL trim is the most basic, and it comes standard with features like air conditioning, an AM/FM radio, and manual windows and locks. The XLT adds upgraded features like power windows and locks, cruise control, and a CD player. The Lariat trim is the luxury model, and it comes standard with leather seats, heated front seats, and a navigation system. The King Ranch trim is an off-road model, and it comes with features like skid plates, an off-road suspension, and all-terrain tires.
Performance
The standard engine of the Ford F-350 is a 6.8-liter V8 gas-powered engine that provides drivers up to 405 horsepower and 445 pound-feet of performance torque. However, there are three optional engines that customers may choose when opting for the Ford F-350 near Newton, NJ.
First, a 7.3-liter V8 gas engine, which can achieve a best-in-class 430 horsepower and 485 lb-ft of performance torque, is an option for drivers. Next, drivers may choose between two diesel engine options - a 6.7-liter Powerstroke V8 diesel or a High Output 6.7-liter Powerstroke V8. The 6.7-liter diesel provides up to 475 horsepower and 1,050 lb-ft of torque. The high-output version of this engine offers 500 horsepower and 1,200 pound-feet of torque.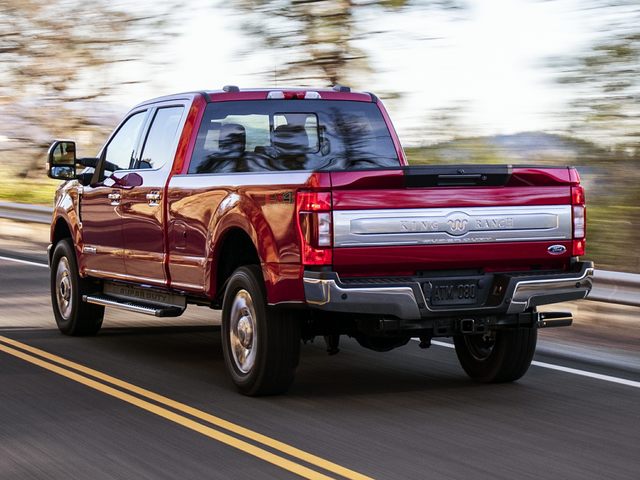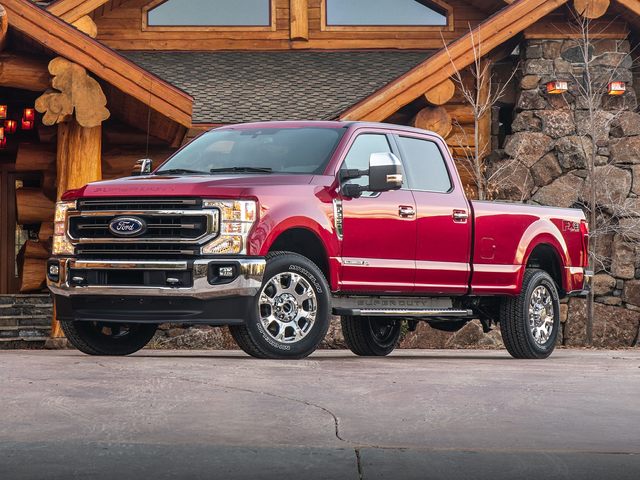 Design
The F-350 is a one-ton truck that can be had in many configurations. There are three choices of cab size as well as bed lengths. The F-350 may be configured as a practical work truck or a luxury family ride.
Technology Features
The F-350 comes standard with the Ford Sync infotainment system, a mobile hotspot, and access to Apple CarPlay or Android Auto near Sparta, NJ. The F-350 can be outfitted as a mobile office due to the Wi-Fi access and the ability to fold down the center console to set up a laptop.
Safety Features
The 2023 Ford F-350 will come standard with various driver assists, including adaptive cruise control, lane keeping assist, and automatic high beams. Optional driver assists will include a blind spot information system, cross-traffic alert, and a 360-degree camera system.
Adaptive cruise control will use sensors to automatically adjust the vehicle's speed to maintain a safe distance from the vehicle in front of it. Lane-keeping assist will use sensors to detect when the vehicle is veering out of its lane and provide corrective steering to keep it in its lane. Automatic high beams will use sensors to detect oncoming traffic and will automatically switch between high and low beams to avoid blinding other drivers.
The blind spot information system will use sensors to detect when another vehicle is in the blind spot and will warn the driver. The cross-traffic alert system will use sensors to detect oncoming traffic when the vehicle is backing up and warn the driver.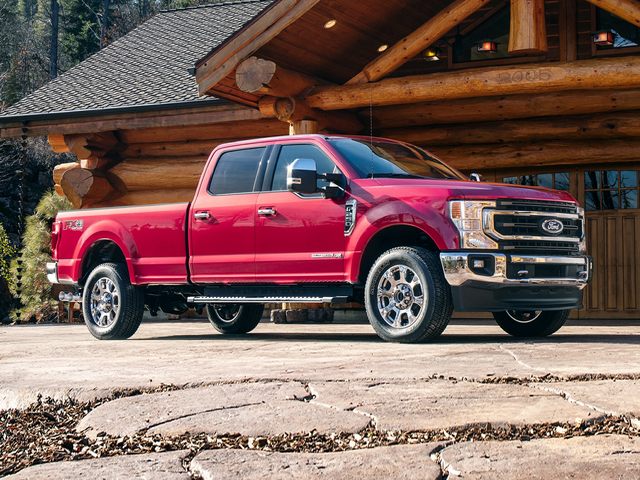 How can we help?
* Indicates a required field