Nielsen Ford Offers Simple and Straightforward Auto Financing Solutions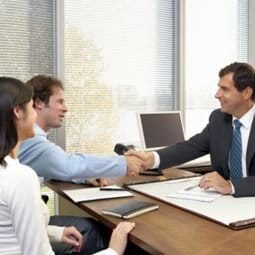 Finding the right vehicle for you requires putting in the effort to try out all different types of vehicles and find which one is right for you. When you make the decision on the one you want to drive home, that's an exciting time. At Nielsen Ford we want to keep that excitement high and that's why we do our best to provide you with a standout experience on the finance side of your car buying process.
Plenty of people in Sussex, Lake Hopatcong, Vernon, Newton, and Sparta, NJ often think of financing as a stressful thing and we are here to say it doesn't have to be. That's because whether you're purchasing or leasing a new Ford from us, or buying a used car, we make sure to streamline the whole process, and make sure you understand everything in a clear and transparent manner. Our goal is to work with you and discuss all the courses of action you can take to find a payment plan that fits within your needs for the vehicle you're purchasing or leasing. We crunch the numbers and work with many local and national finance institutions to offer you car loan options to choose from, as well as working with your bank or credit union, too.
Drivers will find many car loan and finance offers here, but also, plenty of lease options on all our new Ford vehicles. When you lease compared to buying, you're making a monthly payment over a set period of time on the vehicle's value and after those terms are up, you have options to enter a new lease, buy out your lease at the vehicle's remaining value, or choose something different. Leasing gives drivers who want flexibility, and know they won't be driving the vehicle over the mileage restrictions the ability to drive a vehicle and have choices when they are done with the terms.
We'll discuss all these lease term options, along with other incentives and specials for financing with you here in our showroom. If you have any questions about Ford lease and car loan offers from our dealership, we'd be happy to provide you with more details, and start the process of with you today.