Nielsen Ford Has the Parts Your Ford Needs
No Need to Search Anywhere Else in Sussex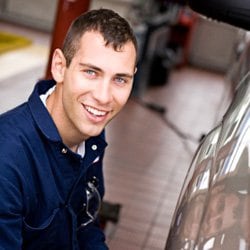 Keeping your Ford running at its best is a priority for all drivers. Here at Nielsen Ford, we're here to help with that, and when you need the right part for your vehicle, we're going to help you find it via our parts department serving Sussex, NJ along with Lake Hopatcong, Vernon, Newton, and Sparta, NJ which carries all the genuine Ford accessories and parts you need!
The right parts help your vehicle is many different ways. Not only is it going to keep it in high working order, but it's also going to help you maintain your vehicle's value and integrity. Using genuine Ford parts ensures that whatever you need is specifically meant for your sedan, hatchback, crossover, SUV, or truck. When you go with some other parts that you might find at a lower cost, you can bet that often times it means lower quality, and when you outfit your vehicle with parts that are not of the right quality, that can lead to your vehicle not properly functioning, and more major repairs and costs potentially.
We offer many standout quality parts that you can count on to provide you with a vehicle that continues to run at its best, or if you're seeking added accessories to give your Ford a bit more of your own personalized look, or need something practical like many truck parts for work and play, we have you covered as well.
If you have any questions about parts, feel free to reach out to us today, and our team can provide you with more details, price estimates, and much more. We can even set up a service appointment if you'd like your ordered parts installed here at our service and maintenance center. Contact us online and we'll be sure to help and get started finding your Ford parts soon!